STEP intervention in schools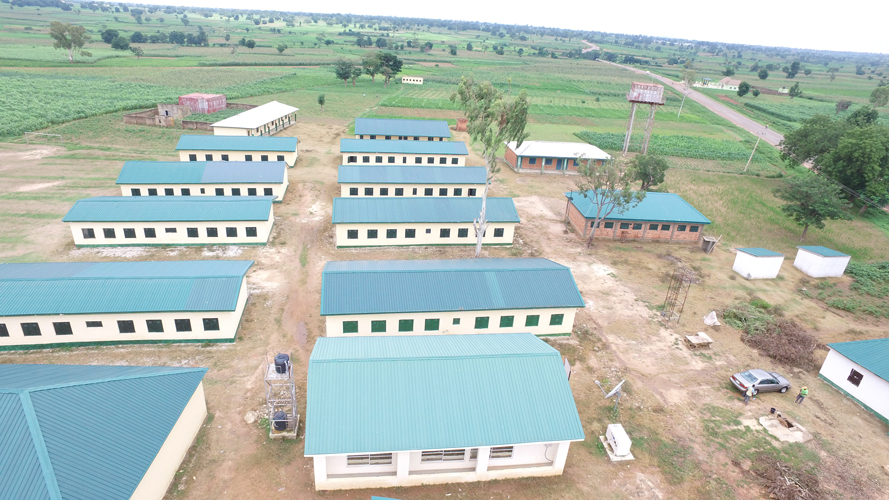 This is Government Secondary School (G.S.S) Hunkuyi, in Kaduna States. This is one of the schools chosen by Young Africa Works-IITA project for the introduction of the Start Them Early (STEP) component. G.S.S Hunkuyi is unique because majority of the students are farmers who are already making money from farming activities, including sales of farm products in markets around Lagos and other southern states in Nigeria. They farm all year round using irrigation to produce Cabbage, carrots, tomatoes, onions, cucumber, peppers, pineapples, watermelons, Irish potatoes and crops such as Maize, Rice, Cowpea, Millet and sorghum. They have challenges with marketing and lack access to use of modern farm tools and STEP is aimed at bridging this gap.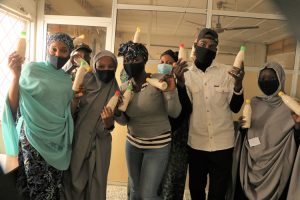 I have started making my money right from the training room. After watching the video on soymilk production in class, I went home and produced soymilk and soy-yoghurt using different flavours. I gave my neighbor who is a teacher to have a taste and she approached me to produce more for her to sell to her colleagues. I produced and sold to her at #150 per bottle. I have also brought it to class to sell at #100 each for my course-mates. The bottles represent different flavours. The red bottles are the vanilla flavor, while the yellow and green bottles represent the banana and butterscotch flavours respectively.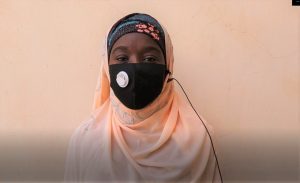 I was into catering service but I decided to participate in this training to introduce some innovations into my catering business. I know there will be an opportunity to learn food processing. We watched a video on how to make soymilk and soy-yoghurt from soybean and I tried it when I got home. It came out very nice and I brought some for my classmates to have a taste.
I am adding this to the list of menus for my clients. Soy-yoghurt is nutritious and I know nursing mothers will also love it.