Introducing the Jobberman Soft Skills Training
Dear I-Youth Fellow,
IITA in partnership with Jobberman Nigeria is offering our I-Youth project beneficiaries an opportunity to enroll for FREE Soft Skills courses available on COURSERA. The courses are designed to equip our beneficiaries with skills required to compete favourably in the job market and increase your level of productivity at work place.

In addition, please note that this Jobberman Soft Skills training is required for you to complete your training on the employment track. We would appreciate it if you could dedicate some time towards completing the course.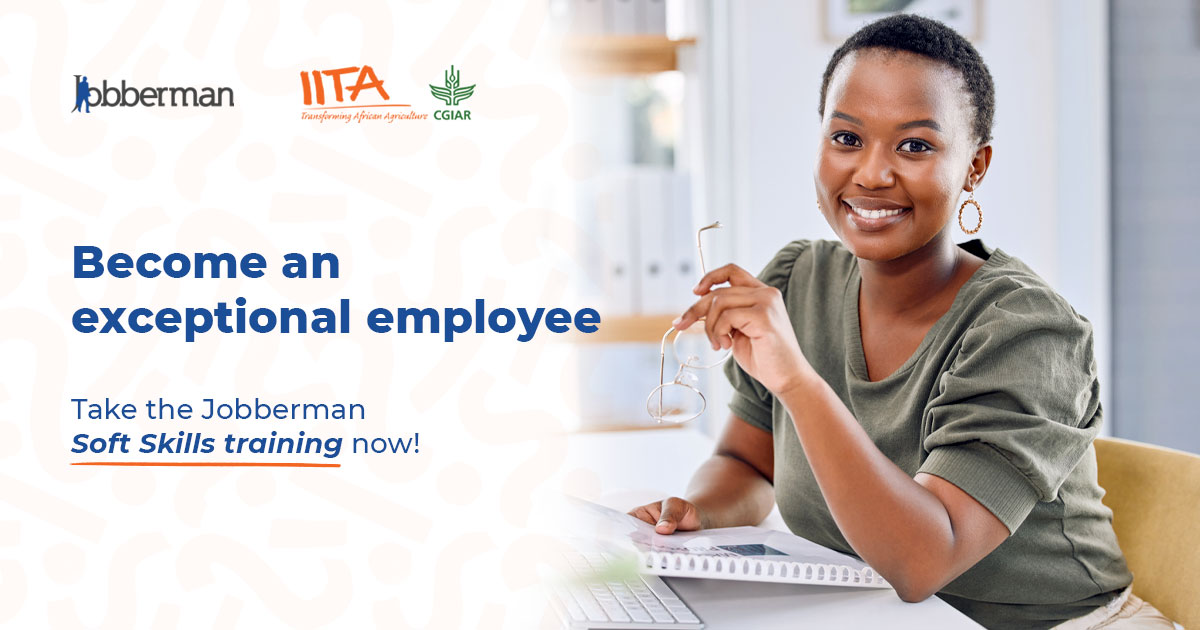 Don't miss this opportunity to get the globally recognized Soft Skills certificate. Remember, an investment in knowledge pays the best interest.
Disclaimer:
The material and information contained on this website are for general information purposes only. You should not rely upon the material or information on the website as a basis for making any business, legal or other decisions. Furthermore, information on this website is free. I-Youth does not request any fee or other forms of payment, nor does it collaborate with any third party to request any form of payment for access to information on the I-Youth website.